I don't know much about Jeanne Guyon, who I am assuming is the same as "Madam Guyon", but I ran across this writing and thought it very good.  In all our 'talk' of oneness with God it is important that we continue to revere and exalt His divine uniqueness and preeminence.
.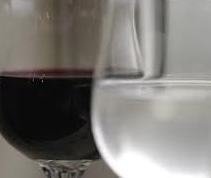 "On a human level, God gives man the desire to be fully united with a spouse in marriage; but that union is never totally complete because the two can never totally merge into one.  This is like trying to melt two very different kinds of metals together.  They can never be totally united because of their different properties.  The more alike the two metals are, the more readily they mix.  On the other hand, if you mix two glasses of water together, they immediately become so fully mixed that you cannot separate them.
Your spirit is perfectly made to be united and transformed into God.  You truly are made to be married to Him.  There may be an initial union with God without this deeper merging of your spirit with His.  But this deep exchange is the kind of union with God that I am discussing.  Your spirit can be united to God in this way because that is what it is made for.  Paul called this "being changed into the same image" (2 Cor. 3:18).  Jesus called it "oneness" (John 17:11, 21-22).
Deep union with God takes place only when you surrender your self-nature to exist only in God.  There is a deep fellowship where you stop preserving the self, and lovingly and perfectly sink into God.  Certainly this does not mean that you lose your own personality and become God.
If you allow a drop of water to fall into a cup of wine, the water loses its own form and character.  The water is apparently changed into win; however, the water will always remain distinct in some way."
Jeanne Guyon
,